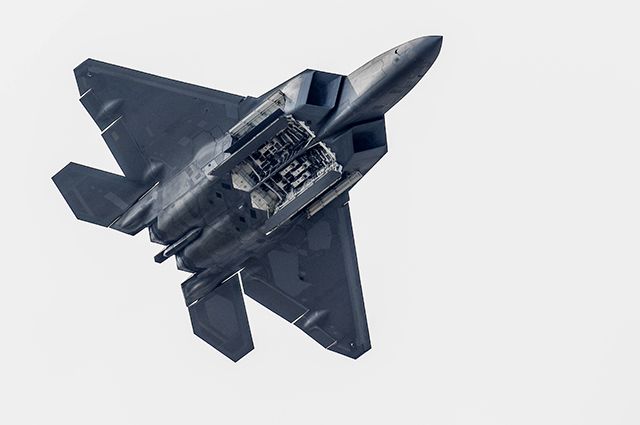 America's first fifth-generation stealth fighter, the F-22 Raptor, which made its maiden flight 25 years ago, looks like a failure. Military Watch writes about this.
It is noted that in the air force this aircraft was recognized as problematic, since this model has a number of shortcomings, for example, avionics: the computer systems of the combat aircraft are quite outdated.
According to the publication, the Raptor still cannot communicate with other aircraft. In addition, the lack of infrared search and tracking systems also undermines the combat capability of the vehicle.
The publication also recalls the so-called "Raptor cough", which developed among pilots due to the design of a high-altitude-compensating suit that squeezed the chest .
In addition, the high maintenance requirements of the F-22 have always led to low availability rates, the material says.
Previously it was reported that the Russian multi-role super-maneuverable fighters of the 4++ Su generation -35C performed aerobatics – a closed "Nesterov's loop" at the Kubinka airfield as part of the Army-2022 military-technical forum.
Rate the material