On September 8, Queen Elizabeth II of Great Britain died at the age of 96. She spent a record 70 years on the throne. In their condolences, world leaders call her a symbol of Britain and a source of strength and confidence " media="(max-width: 320px) and (-webkit-min-device-pixel-ratio: 2), (max-width: 320px) and (min-resolution: 192dpi)" >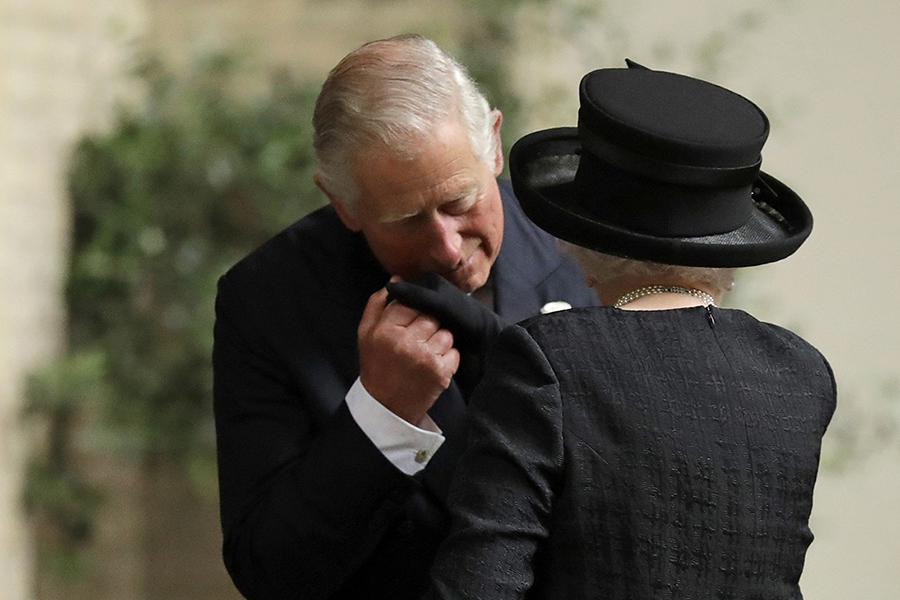 Prince Charles and Elizabeth II (Photo: Matt Dunham/Getty Images)
Prince Charles (son of Elizabeth II and the new king of Great Britain Charles III)
"The death of my beloved mother, Her Majesty the Queen, is a moment of greatest sadness for me and all members of my family. I know that her loss will be deeply felt throughout the country, kingdoms, commonwealth and countless people around the world.
Elizabeth II and Liz Truss (Photo: Jane Barlow/Getty Images)
Liz Truss, British Prime Minister
"Queen Elizabeth II was the rock on which modern Britain was built. Our country has grown and flourished under her rule. UK— the great country that exists now is thanks to her. <…> This is an outstanding achievement— to rule with such dignity and grace for 70 years.
Elizabeth II and Vladimir Putin (Photo: Nicolas Asfouri/Reuters)
Vladimir Putin, President of Russia
"The most important events of the recent history of the United Kingdom are inextricably linked with the name of Her Majesty. For many decades, Elizabeth II rightfully enjoyed the love and respect of her subjects, as well as authority on the world stage.
Elizabeth II and Joe Biden (Photo: Richard Pohle/Getty Images)
Joe Biden, President of the United States(Joint Statement by US President and First Lady Jill Biden)
"In a world of constant change, she has been a constant source of comfort and pride to generations of Britons, including many who never knew their country before her. Enduring admiration for Queen Elizabeth II has united people across the Commonwealth. The seven decades of her historic reign have witnessed unprecedented human progress and the advancement of human dignity.
She was the first British monarch with whom people all over the world felt a personal and immediate connection— whether they heard her on the radio as a young princess speaking to the children of the United Kingdom, or gathered around the television sets for her coronation, or watched her last Christmas speech or her platinum anniversary on their phones. And she, in turn, dedicated her whole life to serving them.
Elizabeth II and Emmanuel Macron (Photo: Jack Hill/Getty Images)
< p>Emmanuel Macron, President of France
"Her Majesty Queen Elizabeth II has embodied the continuity and unity of the British nation for over 70 years. I will remember her as a friend of France, a queen with a big heart, who will forever be remembered by her country and her age.
Olaf Scholz, Prime Minister of Germany
"We mourn the death of Queen Elizabeth II. She was a role model and an inspiration to millions of people, including here in Germany. <…> Her commitment to German-British reconciliation after the horrors of World War II will remain unforgettable.
António Guterres, UN Secretary General
"I offer my sincere condolences to her grieving family, to the government and people of the United Kingdom of Great Britain and Northern Ireland, and to the Commonwealth of Nations. <…> Queen Elizabeth was a good friend of the UN and visited New York headquarters twice. She was deeply committed to charitable work and environmental protection.
Elizabeth II and Narendra Modi (Photo: Dominic Lipinski/Getty Images)
< p>Narendra Modi, Prime Minister of India
"I will never forget her warmth and kindness. During one of the meetings, she showed me the handkerchief that Mahatma Gandhi had given her for her wedding. I will always cherish this gesture. <…> She has provided inspiring leadership to her nation and people. She personified dignity and decency in public life. Saddened by her death. My thoughts are with her family and the people of Great Britain at this sad hour.
Michol Martin, Prime Minister of Ireland
"The reign of the queen commanded respect and admiration throughout the world. Her devotion to duty and public service was evident, and her wisdom and experience were truly unique. The Queen's death truly marked the end of an era. Her state visit to Ireland in 2011 was an important step in the normalization of relations with our closest neighbor."
Vladimir Zelensky, President of Ukraine
"With profound We are saddened to hear of the death of Her Majesty Queen Elizabeth II. On behalf of the Ukrainian people, we express our sincere condolences to the royal family, the entire United Kingdom and the Commonwealth countries in connection with this irreparable loss. Our thoughts and prayers are with you.
Yitzhak Herzog, President of Israel
«Her departure— it's the end of an era. Together with the people of Israel, I mourn her loss and express my deepest condolences to the British people and to all the peoples of the Commonwealth who have lost their matriarch. <…> During her long and important reign, the world has changed, and the Queen has remained an icon of stable, responsible leadership and a beacon of morality, humanity and patriotism. <…> The Queen personified the spirit of honesty, duty and ancient traditions. 673w" media="(max-width: 320px) and (-webkit-min-device-pixel-ratio: 2), (max-width: 320px) and (min-resolution: 192dpi)" >Elizabeth II and Justin Trudeau (Photo: Steve Parsons/Getty Images )
Justin Trudeau, Prime Minister of Canada
"It is with heavy hearts that we learned of the death of Her Majesty Queen Elizabeth II <…> She was a constant presence in our lives, and her service to Canadians will forever remain an important part of the history of our country.
Authors Tags Persons
Elizabeth II Windsor
Monarch, Queen of Great Britain
April 21, 1926
Subscribe to RuTube RBC Live broadcasts, videos and recordings of programs on our RuTube channel