Story National projects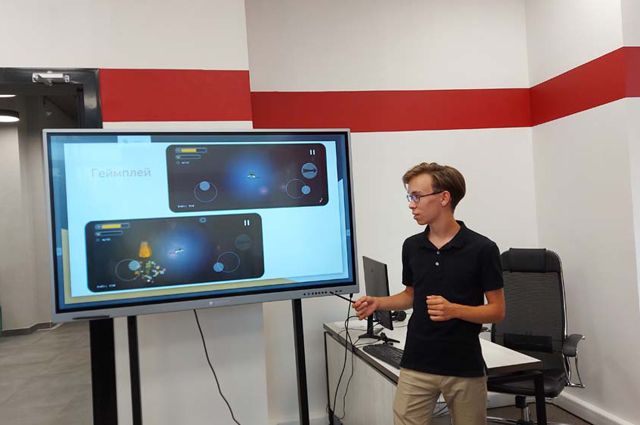 Several years ago, a federal official, having arrived in the region, called the republic "neglected". He did not like everything then: roads, facades of buildings, courtyards, playgrounds. However, in four years a lot has changed, and quite dramatically. Udmurtia has become one of the regions of Russia where 12 national projects are dynamically working, the republic is in the TOP-5 subjects in terms of the quality of the implementation of these projects.
Let's start with education
2022 the head of the Udmurt Republic Alexander Brechalovdeclared the Year of Education. In the region this year, thanks to the national project, it is planned to complete the construction of four schools, create 38 Point of Growth Centers; in rural areas, upgrade the material and technical base of two correctional schools, repair 25 sports halls. In addition, two more IT-Cube digital education centers will appear in Udmurtia. in Glazov and Sarapul.
The first of these centers appeared in Izhevsk at the end of 2020. It is located on the first floor of a modern residential complex. The developer has developed a modern design project for the premises and created the most excellent conditions for children and teachers. Now, in the academic year, 400 children study for free in thirteen promising areas of the IT industry. This includes Python programming, VR/AR application development, network and system administration, cyber hygiene, artificial intelligence, WEB development, Samsung IT school and much more.
"We teach more than a thousand schoolchildren every year. These are guys from 7 to 18 years old. More than 200 students of our center have become winners of all-Russian competitions and olympiads. This gives them the opportunity to enter any university in the country without exams. We also have groups for the little ones. Starting from the age of five, we introduce them to the world of IT», — says the director of the "IT-cube" Oksana Schelchkova.
In addition, according to the national project "Education" in Izhevsk, the regional educational center for gifted children "TAU" is successfully operating. Teachers help children to identify and develop talent in art, sports, natural sciences and technical creativity. More than four thousand children from all over the republic are annually involved in additional general developmental programs: chemistry and ecology, nanotechnology and bioengineering, 3D modeling and artificial intelligence.
Center "TAU" became the first object in the Udmurt Republic, created under the project "Success of every child"; national project "Education". Photo: Marina Maslennikova
«Smart Playgrounds» for residents of the entire microdistrict
Great attention is paid to sports and physical culture and health-improving activity in the region. According to the federal project «Sport — norm of life" national project "Demography" In Udmurtia, the long-awaited reconstruction of the Izhstal Ice Palace, which was built half a century ago, began. Over the past three years, 41 sites have been opened to comply with TRP standards, seven inter-school stadiums, two sports and recreation centers, a regional ski racing center in Sharkan, and sports equipment and supplies have been supplied. In addition, the authorities have reconstructed the stadium near School No. 42, the space of which will soon turn into a "smart playground". Not only schoolchildren, but also residents from all over the microdistrict are engaged here.
«A football field with artificial turf, running tracks, a universal playground for playing sports, a zone for long jumps, hockey and workout grounds, collapsible stands — another modern sports and recreation complex appeared in Udmurtia, — says Alexander Brechalov.
"After the imposition of sanctions against our country, the President of Russia instructed to redirect part of the funds allocated for holding international competitions to sports infrastructure. Thanks to this, instead of one "smart platform" many regions received two or even three, — said Minister for Physical Culture and Sports of the Udmurt Republic Alexander Varshavsky. — There is free Wi-Fi on the site so that everyone can freely access the Internet. We plan to place QR codes on all simulators, through which you can get information on your smartphone how to use this or that simulator for beginners, amateurs, as well as advanced athletes. The site will be gamified to hold online competitions».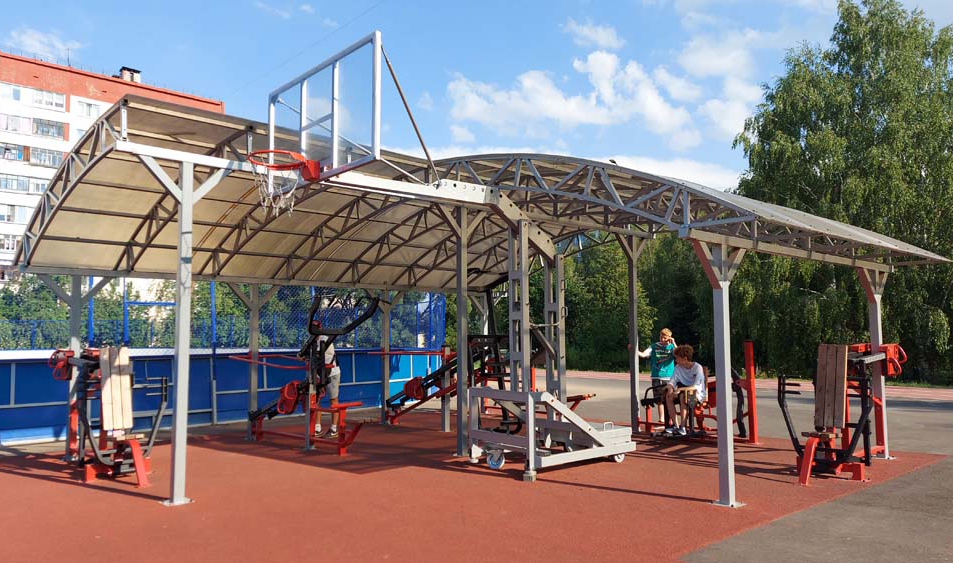 51 million rubles were allocated for the arrangement of the sports and recreation complex: 23 million from the federal and regional budgets, 28 — from the municipal budget. Photo: Marina Maslennikova
For everyone who wants to work — there is work
According to the national project "Demography" in 2021, modernized Employment Centers under the new federal brand "Work of Russia" were opened in Izhevsk and the Zavyalovsky district. This is a kind of personnel center, where vacancies are not just selected. Job seekers and employers are contacted by personal consultants who assess the situation of a person or company and offer specific solutions.
"In Udmurtia, 5.5 thousand unemployed are officially registered, while there are three times as many vacancies — 18 thousand. For everyone who wants to work — there is work!» — says Alexander Brechalov.
Since the beginning of 2022, more than 10,000 people have applied to the Employment Center in Izhevsk. 85% of people got a job.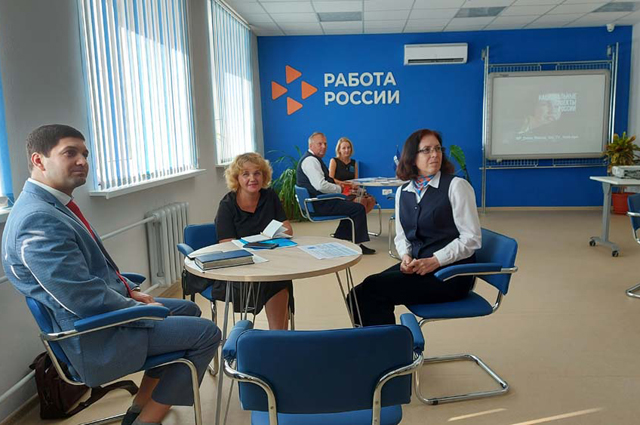 Specialization of the Industrial Industrial Park in Izhevsk: metallurgy and metalworking, mechanical engineering. More than a thousand people work here. Photo: Marina Maslennikova
Currently, non-standard hydraulic equipment, professional sharpening devices for knives, dies and molds, equipment for hydraulic fracturing, drilling and servicing wells for the stimulation of oil and gas production, scaffolding, trailers, aluminum lighting poles and more.
Rate the material