The head of EU diplomacy Borrell invited the leaders of Serbia and Kosovo to talks in Brussels Negotiations between Kosovo and Serbia in Brussels may take place on 18 August. Earlier, Borrell welcomed Pristina's decision to postpone until September the decision on non-recognition of Serbian documents image/webp" media="(max-width: 320px) and (min-resolution: 192dpi)" >< source srcset="https://s0.rbk.ru/v6_top_pics/resized/800xH/media/img/2/21/756597814141212.webp 800w" type="image/webp" media="(max-width: 400px) and (min-resolution: 192dpi)" >< source srcset="https://s0.rbk.ru/v6_top_pics/resized/1200xH/media/img/2/21/756597814141212.webp 1200w" type="image/webp" media="(min-resolution: 192dpi) " >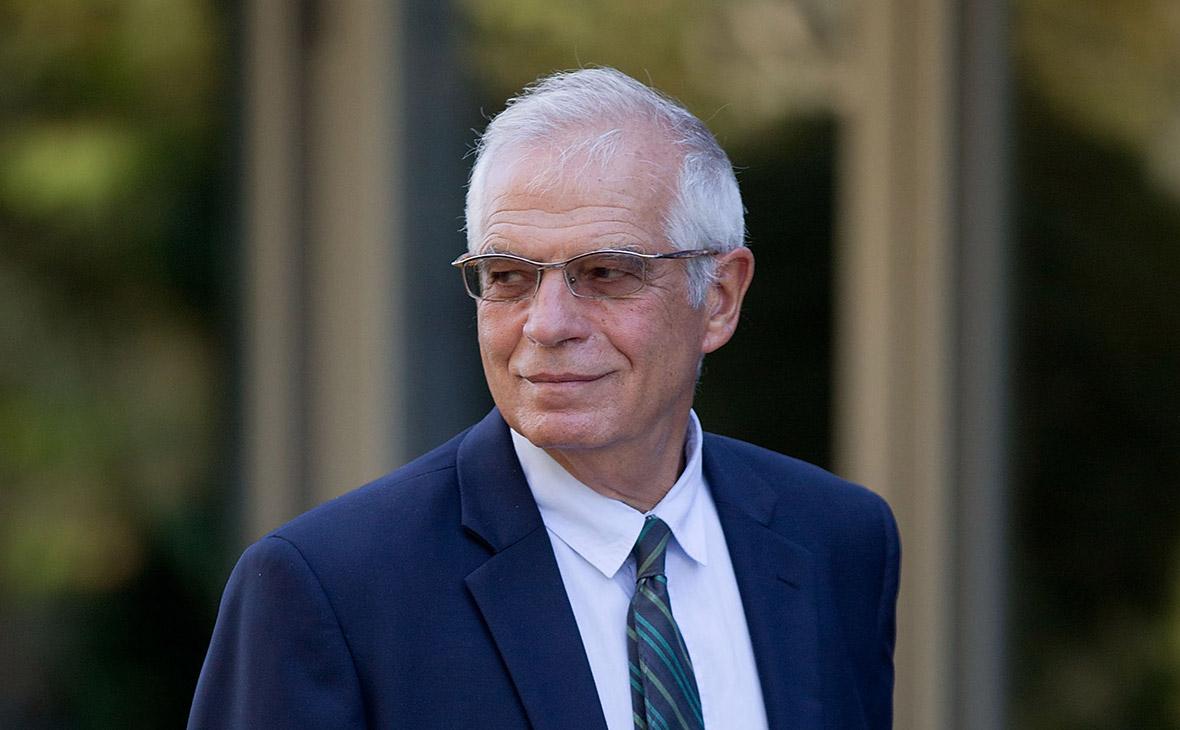 Josep Borrell
The head of European diplomacy, Josep Borrell, announced on his Twitter that he had invited the presidents of Serbia and the partially recognized Kosovo Aleksandar Vučić and Albin Kurti to Brussels for talks.
The meeting is expected to be where the leaders will discuss "the way forward" between Belgrade and Pristina, will be held on August 18.
Borrell had previously urged the parties to dialogue, saying his absence had led to tensions between Serbia and Kosovo. The situation in the region escalated on July 31, on the eve of the introduction by the Kosovo authorities of a ban on personal documents and license plates issued in Serbia. Pristina decided to take such measures in response to the actions of Belgrade, which does not recognize the certificates issued by Kosovo.
Against this background, Vucic accused Kosovo of preparing an operation against the Serbs living in the north of the republic. In the evening of the same day, air raid alerts went off on the border between Kosovo and Serbia; the Kosovo authorities deployed special forces to the border crossings, and the Serbs began to build barricades. The NATO-led international force (KFOR), responsible for ensuring security in Kosovo, has declared its readiness to intervene in the conflict if stability in the region is threatened.
Due to the escalation, Kosovo delayed passing a law to terminate the Serbian documents until 1 September; Borrell welcomed Pristina's decision. The next day, Serbian Foreign Minister Nikola Selakovich said that the situation in the region had calmed down, but remained "very, very fragile."
Russian authorities say they support Serbia (Moscow does not recognize Kosovo), presidential press secretary Dmitry Peskov called "absolutely absurd" Pristina's plans to ban Serbian documents. According to Deputy Assistant Secretary of State for European and Eurasian Affairs Gabriel Escobar, the actions of "some politicians and some actors who operate inside the Balkans" led to destabilization.
Read on RBC Pro Pro How much work you need to be happy Instructions Pro Six months left: what you need to know now about electronic powers of attorney Instructions Pro Ban on the marketplace: what is the risk of a seller of parallel imports Articles Pro "The worst corporation" in the world: what it's like to work at Walmart in 4 points What are their mistakes? What investors should do Articles Authors Tags How does it concern you?
Explained in the evening newsletter
$99 per month