Washington wants to see Moscow's reaction to the aggravation: will there be a landing
The situation in Transnistria continues to heat up. A series of sabotage in Tiraspol and the Grigoriopol region continued. Now, according to reports from the field, a Ukrainian sabotage and reconnaissance group has been seen near the military warehouses in Kolbasna, and a drone has been seen over the largest arsenal in Europe. MK asked Vladimir Bruter, an expert from the International Institute for Humanitarian and Political Studies, to assess the situation.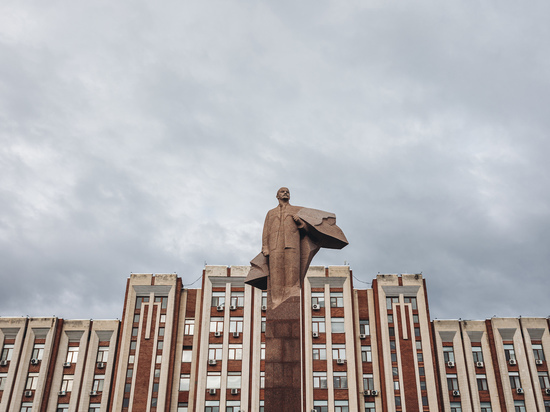 Tiraspol. Photo: Global Look Press
– It's real. Actually, Zelensky's office today confirmed that they are ready to seize Transnistria. What doubts can there be?
Here is another question. Of course, the liquidation of Transnistria is not in Washington's plans at all. It is clear that the Transnistrian Republic can be liquidated fairly quickly. The question is, what will follow?
I think Washington plans to provoke Russia into more intense military action, or at least see how Russia will react to such provocations.
Washington, most likely, does not like the fact that they cannot understand the logic and timing of the current stage of the Russian special military operation. And that's why they want to "cheer up" the situation a little.
– Yes. They want to simulate the opening of a "second front" and see if the Russians will quickly break through to Odessa? Will they land troops? Will the number of combat sorties and missile attacks be increased? Well, and the like.
The point is that, strange as it may seem, Washington is also not interested in a very long delay in the Russian military operation. First of all, because if it is long and at the same time moves in favor of Russia, then this will greatly affect the autumn midterm elections in the United States.
The states need to decide: either they can impose on Russia some kind of losing for her tactics, or they need to switch to something else.
– I do not think that Transnistria has a serious chance against the Ukrainian military machine. The Ukrainian army is not as weak as many portray.
– It seems that the Ukrainians can simply try to provoke another series of explosions. They, in my opinion, are not even aware of how these ammunition correspond to the nomenclature that they need. Moreover, in order to capture this arsenal, it will take some time, forces are needed.
In the end, if there is a threat of capture, the Pridnestrovians themselves can blow it up to make it inaccessible to the Ukrainian army.
p>
Therefore, I think that control of this arsenal by the Ukrainian army is possible as an option, but still less likely than just creating general chaos. This chaos will be the basis for, for example, to send troops to Transnistria. It will be possible, in any case, to talk about it. Like, look, Pridnestrovie cannot cope, cannot ensure the security of the repository, and this is a threat to the whole world.
– This is quite possible. In any case, the fact that they sent drones towards the arsenals is a fact in itself indicative. This means that, most likely, they want to provoke something from the air, and are not planning a ground operation right now. But a ground operation cannot be ruled out either.